Complete Hardwood Floor Finishing Service. Since 1990
Hardwood laying and finishing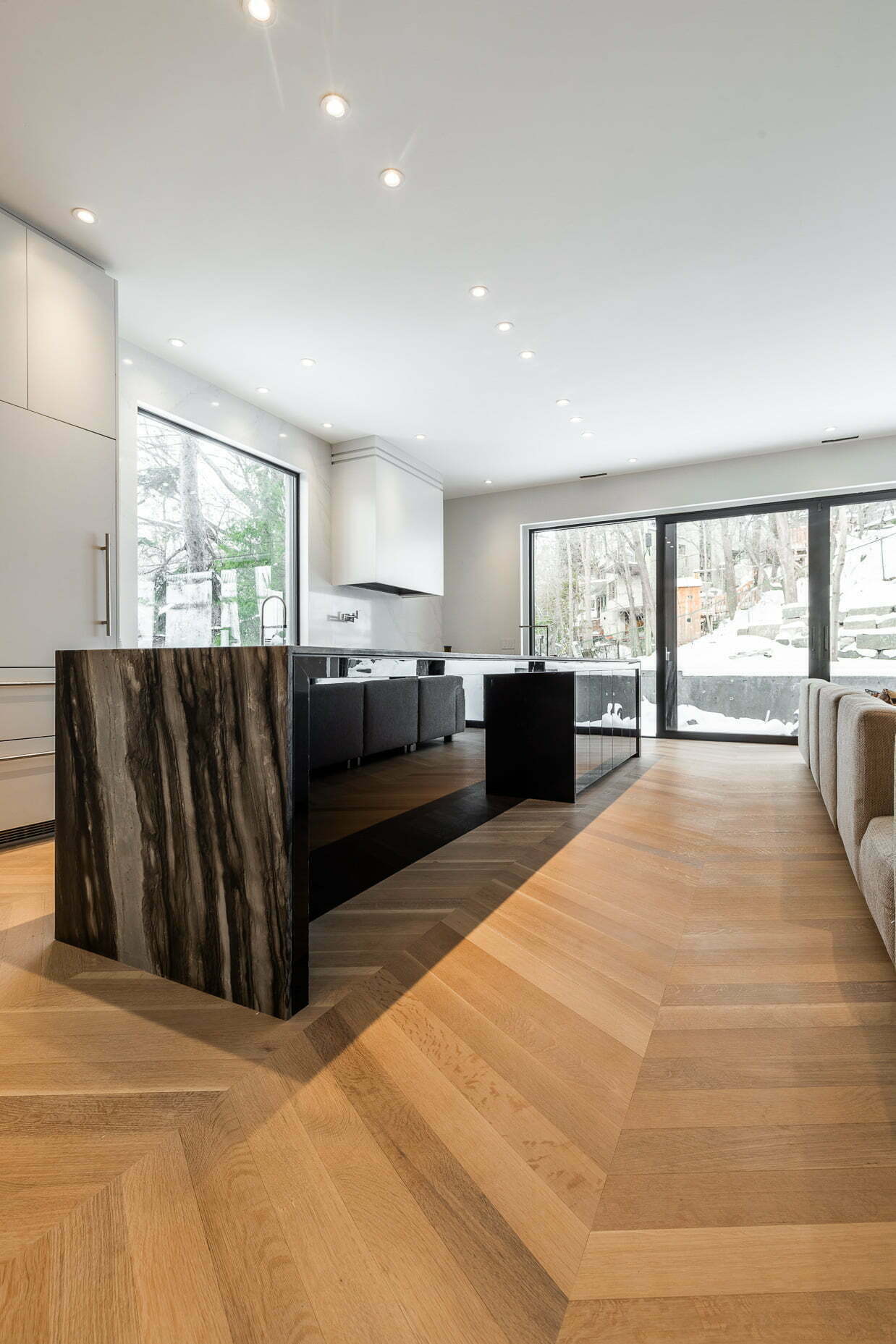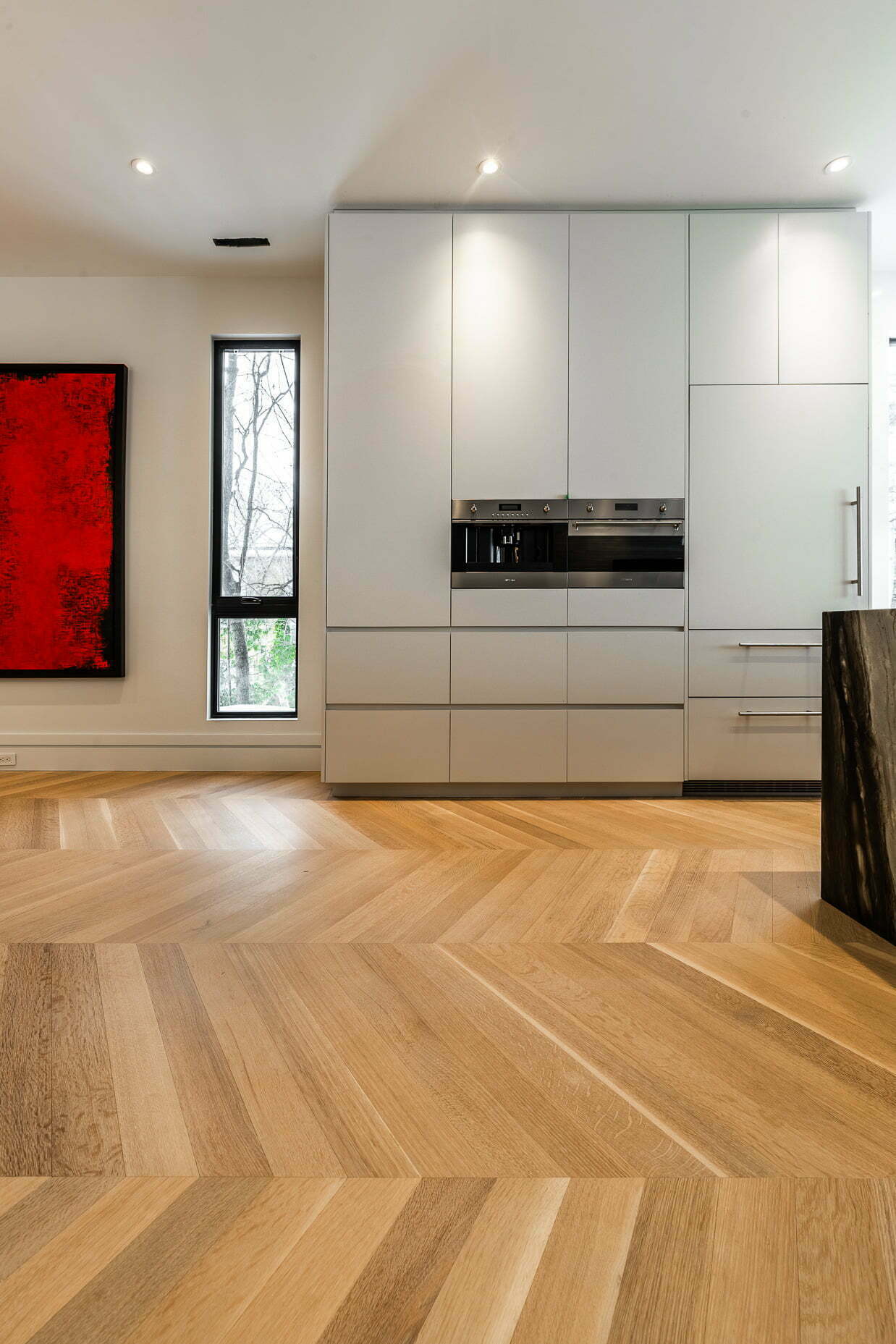 Bona ecological products. Odorless products, dry in less than 4 hours. No need to move.
Installation and repair of
hardwood, pre finished, engineered hardwood floors, laminate flooring,
and more.
Design and advice service. Stairs and balustrades.
Sanding and finishing of residential floors.
Sanding and finishing of commercial floors.
Dust-free finishing, coating and sanding.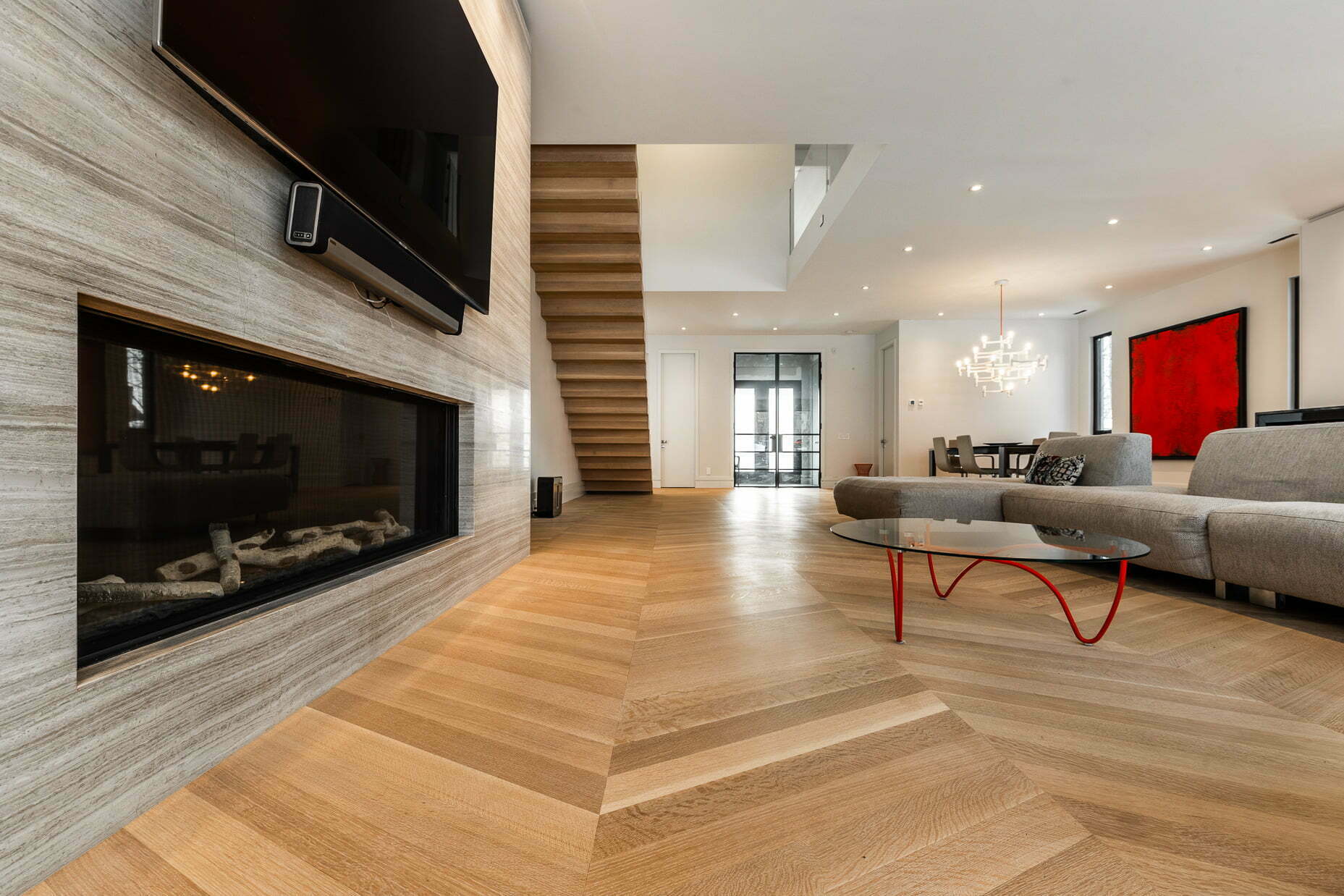 Do you have a floor sanding project? Do you want dust-free sanding? Do you need hardwood flooring, pre-finished, engineered hardwood flooring, laminate flooring, and more?
Plancher Mebesa offers personalized service and advice so that your flooring project goes smoothly.
Mebesa provides complete services for your hardwood flooring in the Brossard area. Whether it is a new project or a restoration, we will treat your project as it should. We specialize in dust-free hardwood floor sanding.
Since 1990, Planchers Mebesa has been a family business that has the satisfaction of its customers at heart! Our company specializes in the sanding and finishing of hardwood floors, stairs and ramps and the repair and installation of hardwood floors with or without stain. Dust-free sanding will ensure less harmful air quality than traditional sanding.
We also install hardwood floors, floating floors and engineered floors. The company is located on the South Shore of Montreal, however its services extend to the Greater Montreal area to better serve you.
We are experts in restoring old hardwood floors in Brossard and the surrounding suburbs of Montreal. You will be proud to show off your new floor to your guests.
We understand that hardwood floor restoration and refinishing projects are major investments and you no doubt have a lot of questions. We have tried to make our site as informative as possible for you while you are in the research phase of deciding what to do with your hardwood floors.
Tell us about your project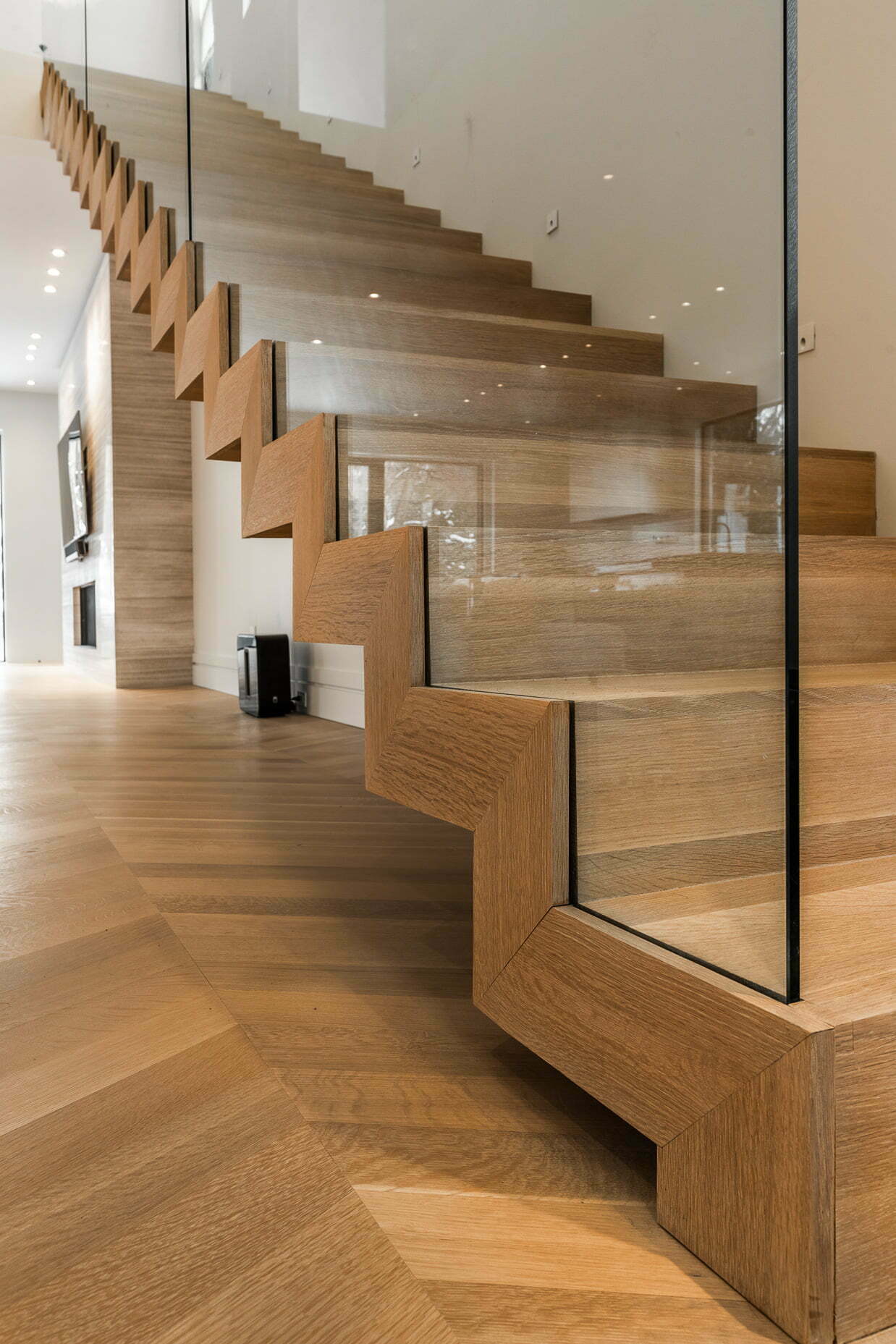 Here are answers to some of your questions. Do you want to put forward your sanding, finishing or floor installation project? Would you like to have your questions answered and an estimate?
What kind of hardwood floors to choose?
Although hardwood floors are a beautiful and valuable addition to any home or property, depending on where you live, some types are better suited than others. Due to heat, cold and humidity, it is important to consider several factors when shopping for hardwood floors. Check out this article to learn more.
3 different types of hardwood floors for your home.
If you're looking for new hardwood flooring, you're in luck. Although there are many different options, it doesn't have to be a complicated process. One way to help make a decision is to work with experts you trust. Check out this article to learn more.
Dust-free wood floor finish, what are the benefits?
Anyone who has ever installed or refinished hardwood floors knows what it can be like. Sealing off bedrooms from the rest of the house, putting Fido or Chita in the kennel until the job is done, and even taking a day off in some cases.
Thanks to our dust containment system by Bona, we are happy to say that those days are long gone.
How long does it take to complete a project?
Depending on the type of work, on average 2-3 days
Is it dust-free sanding?
It's 97% dust-free sanding.
Do you use non-toxic products?
The finish is non-toxic and our products are environmentally friendly.
Are we licensed?
We have an RBQ license, CCQ license, APCHQ member, and we are Bona certified.
Planchers Mebesa is more than 23 years of experience, competitive prices and guaranteed high-end service.
Whether your floors are new or need updating, we are able to give them the desired finish, regardless of their current condition.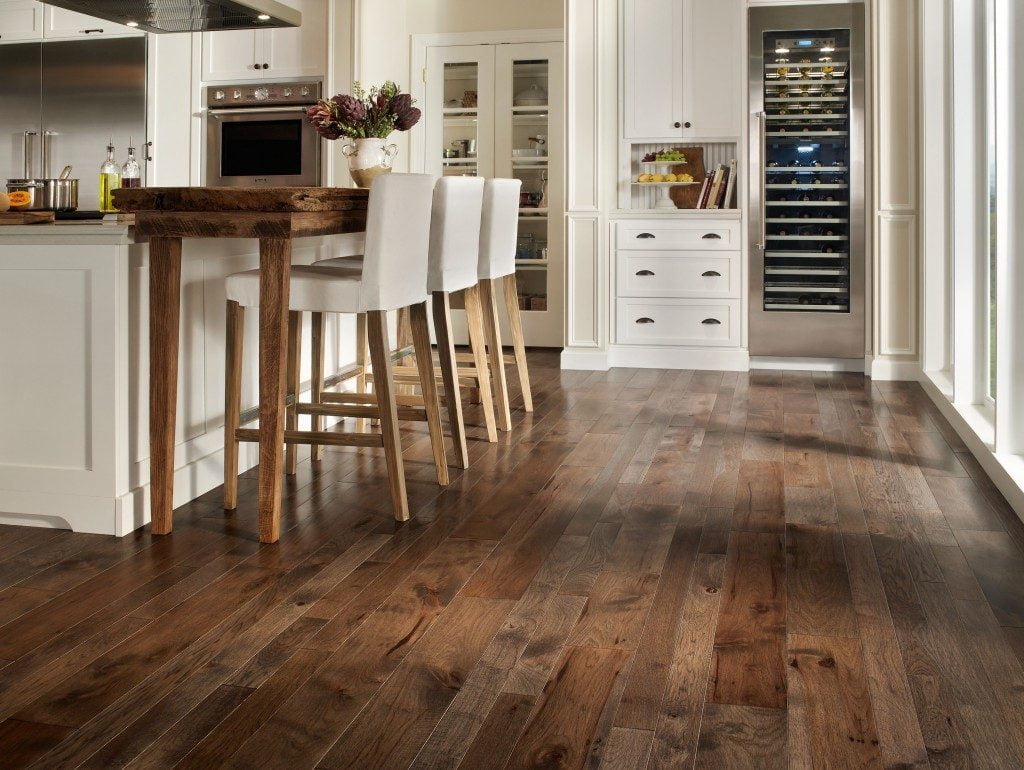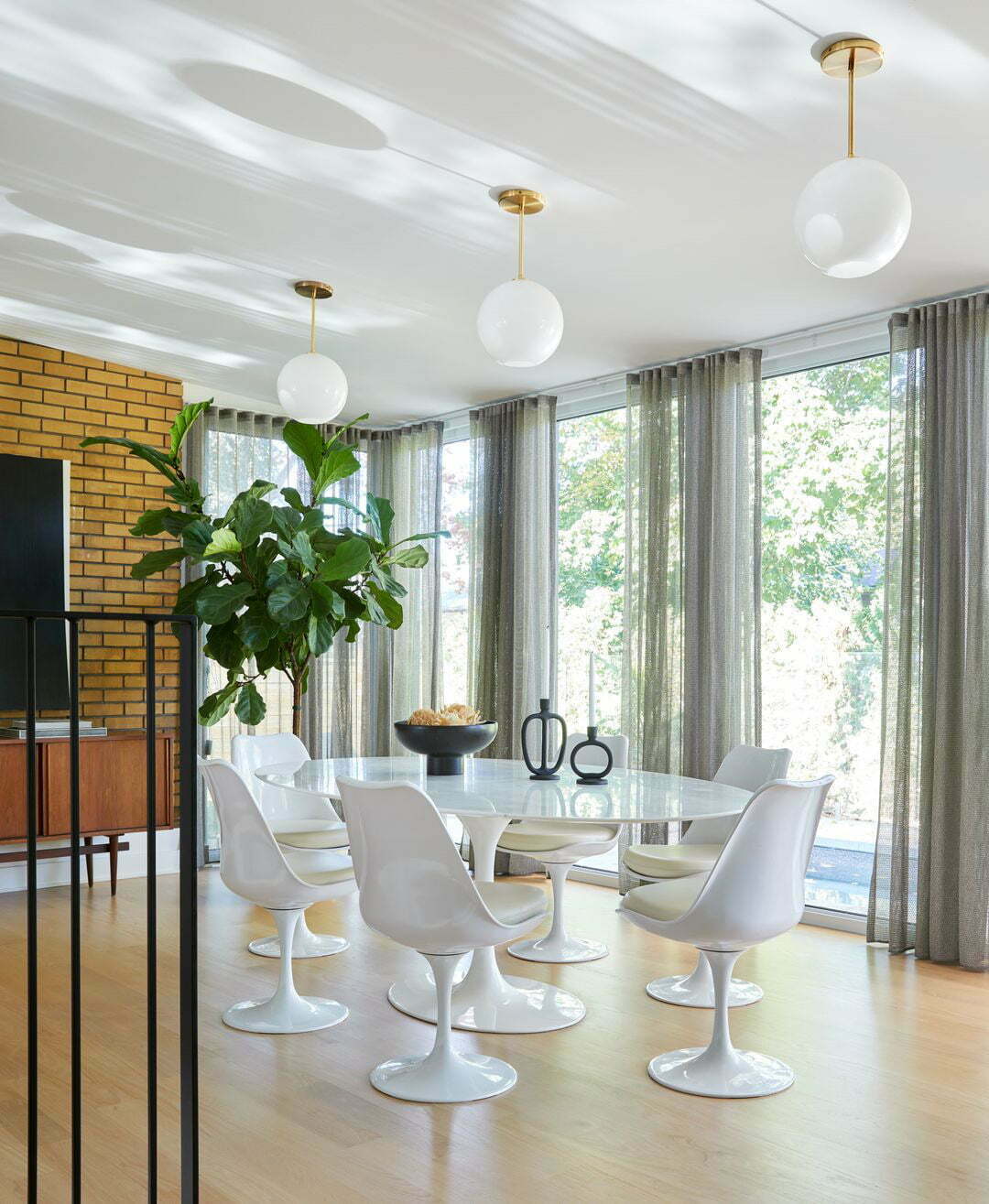 At Mebesa Inc, we are convinced that every gesture counts for the environment and that is why we use Bona products which are ecological and safe for the environment.
All our varnishes and finishing products are also under the label of Bona. As the equipment we use for sanding leaves no dust at 97%, our work team will leave the premises in good and due form.
We are certified, Greenguard since the products we use release few chemical emissions.
The quality of the ambient air is therefore not affected when we varnish the wood.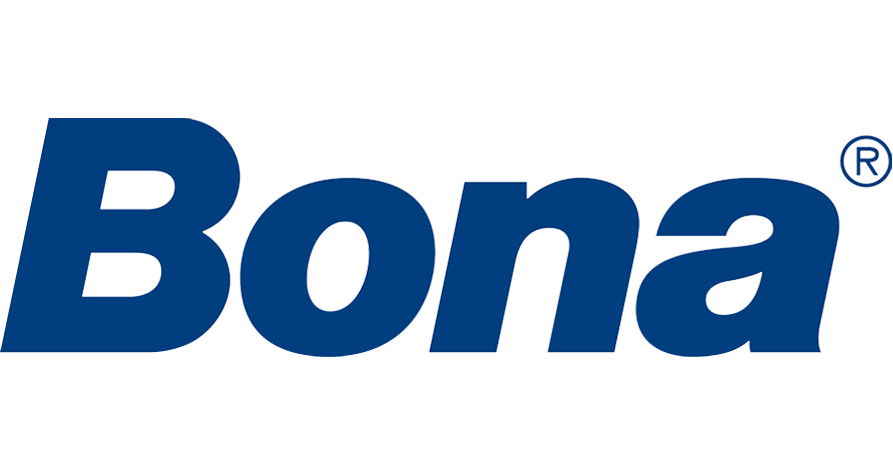 Mebesa Inc specializes mainly in sanding and varnishing your floors or stairs.
We have the necessary resources for the sale, installation and cutting of hardwood, floating or engineered floors.
Mebesa has the skills to refurbish your stairs and ramps.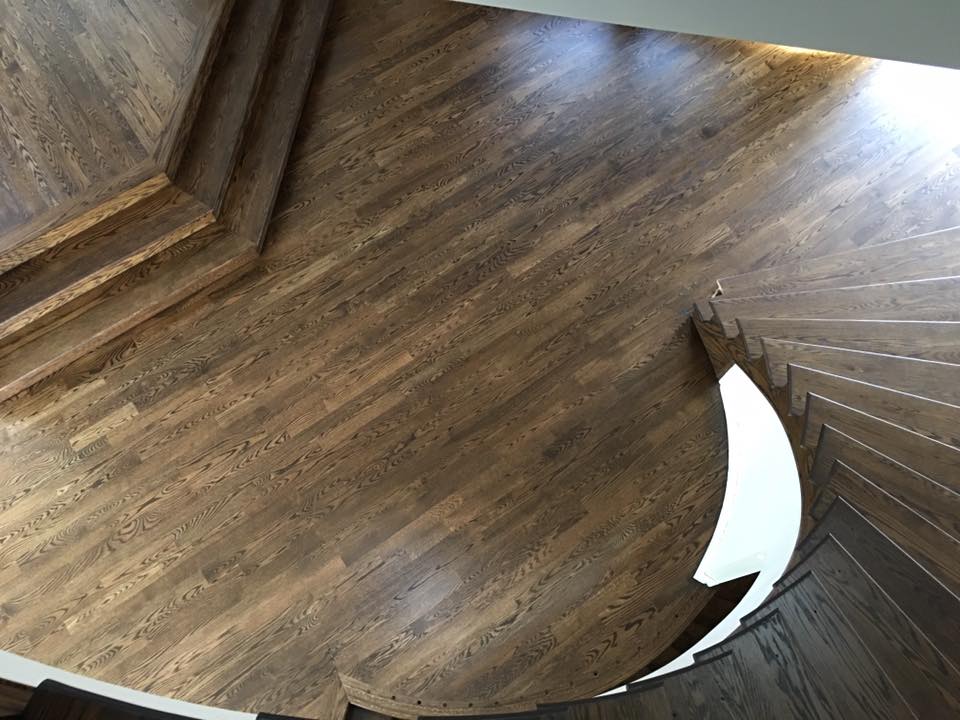 We serve the Greater Montreal area
We specialize in floor sanding, installation, finishing and dust-free sanding of hardwood floors and any other type of floor covering.
Hardwood Floor Sanding
When it comes to taking care of the environment of your floors, Planchers Mebesa has you covered.
Dustless Sanding
Dustless sanding provides a healthy, clean, efficient and revolutionary alternative.
Hardwood laying and finishing
Custom installation of hardwood, pre-finished, engineered hardwood floors, laminate flooring, and more.
Why choose Mebesa?
We listen to our customers and our goal is to offer you top-of-the-range service at competitive prices. Discover the many advantages of choosing Plancher Mebesa for the sanding and finishing of your hardwood floor.
Floor sanding without sanding dust
Dries in less than 4 hours
Residential and commercial services
Laying and installation of hardwood
Follow the Blog of Planchers Mebesa
We publish information, tips and news to help you make the right choices when it comes to floor sanding and finishing.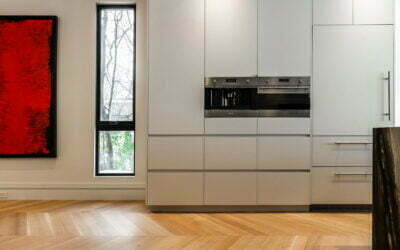 Floor sanding is an essential renovation method for renewing your hardwood floors. This technique, which removes the top layer of wood with an abrasive tool, eliminates scratches, stains and other signs of wear, while preparing the surface for a new finish. Whether...